Arlington Heights
Serving Arlington Heights and surrounding communities since 2000
T: 847.718.0964
F: 224.304.2265
A: 121 S Wilke Ave Suite 500 Arlington Heights IL 60005
Arlington Heights
Advisory | Accounting | Tax Planning | Payroll
We've been delighted for Kaizen CPAs to serve the people and small businesses of Arlington Heights with CPA services. We provide CPA services for folks in Arlington Heights, Williamsburg, Rolling Meadows, and all the surrounding towns in Cook County. From back-office solutions to payroll to making sure a small business has a chance to succeed and grow, we've enjoyed providing CPA services for businesses in Cook County. After all, we don't just work in the area, we live here too.

In our time in this community, we've had the privilege of watching businesses flourish and grow. We love working with small-town businesses because, with them, it's all about relationships. It's about building a community. Kaizen CPAs + Advisors is a deeply service-oriented, licensed CPA firm for Arlington Heights, IL, and the surrounding areas.

We provide folks in the Arlington Heights area with financial advice to keep them informed and act as business management counsel to keep these businesses inspired along their journey. This, combined with information technology and a proactive approach helps Arlington Heights businesses grow and succeed. Our clients tell us our education and guidance provide the kind of confidence that allows them to sleep better. In short, we worry about your business financials and upkeep, so you don't have to.

When you see one business thrive, it helps the whole community. Nowhere is that more evident than in Arlington Heights and the surrounding communities.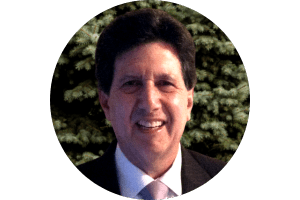 Rob Block
Rob graduated with a B.S.in accounting from the University of Illinois and later earned a Juris Doctorate degree from DePaul College of Law, where he was on the law review. He has practiced in public accounting for many years, performing audits, reviews, compilations, and tax preparation and guidance, for both large and small public and privately held companies, in a wide range of industries.
YOUR PATH TO BETTER FINANCIAL SUCCESS
Your Path to Better Financial Success
The Next Steps to Get Started

Chat with an Expert
During this no-obligation conversation, we will discuss your needs and how our expert team can help.

Design a Plan
Our experienced CPAs and advisors will work side-by-side with you to create a customized plan for success.

Make Decisions that Win
Manage your auto shop with confidence.
It's time to thrive.
Let's Chat
Don't let your business slip into reverse—download our FREE guide that will help you save money and make money.