The Right Fit Leads to the Best Results
Every business is different and we don't expect our good fit clients to match everything on this list, but most of these are true for our most successful engagements.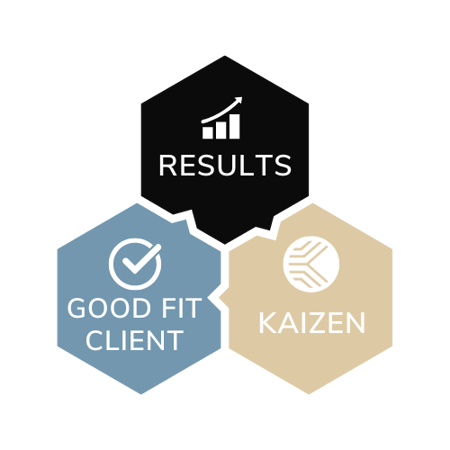 Type of Business
The core of our expertise is working with growth-minded business owners. We have a strong auto repair shop niche, and we partner with a wide range of other industries, including franchised restaurants, service-based businesses, fabricators, brick-and-mortar retail stores, and more.
Size & Positioning
Small to mid-sized businesses with annual revenue of $500k-$15m+.
Business Philosophy
Our best clients...
Want to develop an effective, long-term business strategy, prioritizing effective, sustainable solutions over Band-Aid fixes that only provide temporary relief.
Want a partner & system that will deliver financials, sales tax, and tax compliance on a consistent basis.
Want to do things the right way – in accordance with the law.
Are willing to adopt technologies to improve their processes.

Our best clients understand the value of having a roadmap for success and are committed to being engaged throughout their business journey.
Our Objective
Our primary goal is to help business owners take consistent steps towards growth and success — whether that means you want to improve your business as a whole, increase revenue, reach profit targets, or improve a single process for more efficiency in your business. We'll work with you to establish and maintain accounting systems that will elevate your knowledge to make the best decisions for your business.
We're not just bookkeepers or tax preparers - we're your trusted advisors, committed to helping you build a better business.
Whether you're looking to increase your personal time, maximize profits, optimize your tax position, or position your business for a successful sale, we have the expertise to help you achieve your goals.