Brand Story | Meet the Partners
Welcome to
Kaizen CPAs + Advisors
It all began on June 1, 1964, when Jim and Carol Hamlin founded James C. Hamlin & Co., Inc. In October 1996, their son Clay Hamlin took over the firm, transforming it into a CPA firm and continuing the legacy.
Fast forward to October 2021, when James Hamlin & Co., P.C. underwent a transformation – Eric Joern became a partner and the firm rebranded as "Kaizen CPAs + Advisors." With nearly 60 years of history and sentiment, we recognized the importance of a modern image and actively shaping the future. We embrace change, not just for ourselves but to inspire our clients to explore opportunities for their own businesses.
In January 1, 2022, Kaizen CPAs + Advisors merged with SCL CPA PC, and its partners, Sanja Asija and John Chiappetta, founded in October 2017 through the merger of Asija CPA PC and VBL & Associates SC. This union brought together two robust firms with complementary strengths, allowing us to offer an even wider range of services to our valued clients. The merged firm operates under the Kaizen name, symbolizing our commitment to continuous improvement.
The merged firm operates under the Kaizen name, symbolizing our commitment to continuous improvement. It reflects who we are and what we stand for. "Kaizen" is derived from the words "change" and "better," inspired by what our team and clients find unique and special about us. We're passionate about lifelong learning and bring relentless energy to improve the lives of our team and clients.
The Kaizen formula—Inform. Inspire. Improve.—encapsulates our dedication to guiding you on a journey of continuous improvement, making your business and personal life better every day.
The Partners of Kaizen CPAs + Advisors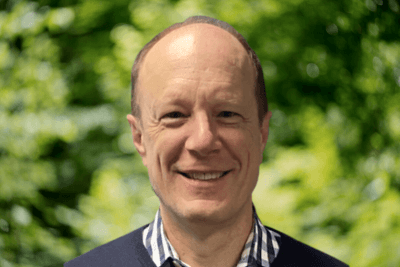 Clay Hamlin
Managing Partner
Clay grew up in Antioch, Illinois. After graduating from Notre Dame with a degree in philosophy and literature and earning his master's degree in taxation from DePaul University, in 1996 he joined the firm James C. Hamlin & Co., Inc., founded by his parents.
In 1998, Clay purchased the firm from his father and started businesses in IT, payroll, marketing, financial services, and insurance.
Clay is a licensed CPA in Illinois and Wisconsin and has financial services licenses Series 7 and 63, as well as a life insurance license. He served on the board of St. John's Preparatory School for 8 years, with the last four years as Chair.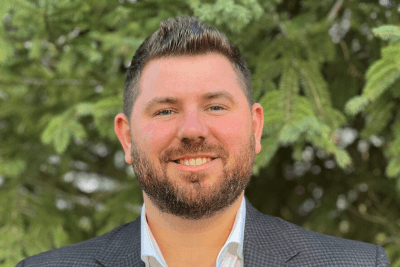 Eric Joern
Partner
Eric is a graduate of Columbia College of Missouri with a degree in accounting and joined the firm in 2013. He is a licensed CPA and a key business advisor at Kaizen. Coming from generations of entrepreneurs, small business is in his blood. He has spent his working career getting his hands dirty with concrete, increasing profits and efficiency, managing an automotive service department, and currently is a key resource for many small business owners.
Eric is currently the lead on our Automotive concentration, with years of experience as an Automotive Service Advisor and connections in the industry to better serve his clients.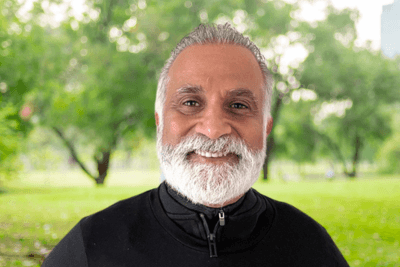 Sanjay Asija
Partner
With extensive education in the fields of accounting and finance, law and taxation, and business administration, Sanjay founded his firm, Asija CPA PC, in Hoffman Estates, IL, in 2000, relocating to Arlington Heights in 2019. From India himself, Sanjay built a team of professionals in Ludhiana, India, a team that would prove to be instrumental in the growth of his US firm. In 2017, Sanjay merged his firm with VBL & Associates SC in Kenosha, WI, to form SCL CPA PC, finally merging with Kaizen CPAs + Advisors in 2022.
As an Advanced Certified Profit First Professional and small business advisor, Sanjay has made it his mission to help small business owners grow their businesses, profitably.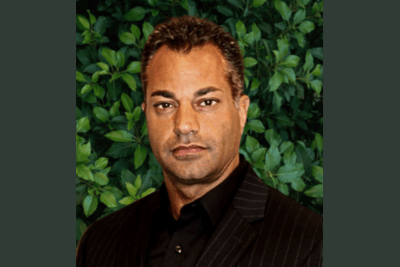 John Chiappetta
Partner
John is a graduate of Carthage College in Kenosha, WI and the Kellstadt Graduate School of Business at DePaul in Chicago, IL. In 2003, John purchased a small tax practice in Antioch IL. He continued his entrepreneurial adventure, purchasing and merging with multiple accounting firms, and in 2022, merged his firm with Kaizen CPAs + Advisors.
John has predominantly focused on tax planning and compliance. He also has his CFP® and is a licensed financial representative. John enjoys helping clients plan for a healthy financial future.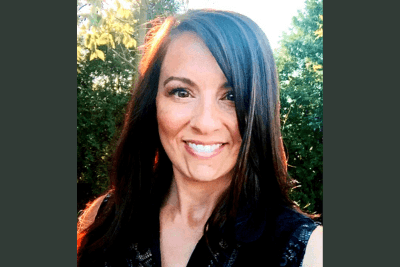 Amy Beinecke
Partner & COO
Amy Beinecke graduated with a Bachelor's degree in Business Administration from Winona State University. Coming from an entrepreneurial family, with her father owning a small business, Amy developed a strong appreciation for business principles early on.
Amy's journey at Kaizen, formerly James Hamlin & Co, began in 1997 when she joined as a Staff Accountant. Over the years, she progressed within the company, taking on roles such as managing staff accountants in 2002 and becoming part of the firm's executive team in 2014. In 2023, Amy's move to Partner at Kaizen was announced.
Her passion lies in systems and processes, and she enjoys assisting employees in achieving their goals. Amy is also a Certified EOS Integrator, further demonstrating her commitment to driving efficiency and success within the organization.