James Hamlin & Co. has rebranded
Welcome to
KAIZEN CPAs + ADVISORS
James Hamlin & Co., P.C. has rebranded to become "Kaizen CPAs + Advisors". James Hamlin & Co. comes with nearly 60 years of history and sentiment, and we recognize how valuable a brand is to a company, its team, and its clients. However, the passage of time brings change organically, and as a progressive firm, we want to be proactive in building new directions for the firm, rather than sit by, passively waiting to see what might happen next. It's critical as a company to maintain a modern image, to be fresh and current. We're not only willing to change, we embrace it. And, we hope in doing so, we not only grow as a team but also inspire our clients to explore opportunities to keep their own businesses growing by embracing change.
From a journey of self-discovery, our new name, Kaizen CPAs + Advisors, emerged. We wanted a name that would clearly reflect who we are and what we do. Kaizen is derived from the root words for "change" and "better", and is inspired by what our team and clients have told us is unique and special about our firm. At Kaizen, we have an obsession with life-long learning and bring relentless energy to improve the lives of our team and our clients.
The Kaizen tagline: Inform. Inspire. Improve. This tagline expresses our passion to help you embrace the journey of continuous improvement to make your business and your life better every day.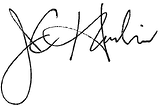 Clay Hamlin, President
Kaizen CPAs + Advisors