Kenosha Accounting & Advisory Services
Accounting and advisory services to help you grow your business.
262.694.9541 | solutions@kaizencpas.com
6905 Green Bay Rd Suite 104 Kenosha WI 53142


Accounting Firm in Kenosha
Advisory | Accounting | Tax Planning | Payroll
Providing excellent CPA services and back office support for businesses in Kenosha is high priority for Kaizen CPA + Advisors. In our time here, we've enjoyed the seeing Kenosha businesses and the community flourish and grow.

We love working with small-town businesses because, with them, it's more than just business growth. It's the relationships that make a business great. It's about building a community together. Nowhere is that more evident than Kenosha, a great town with several burgeoning small businesses. Sure, Kaizen CPAs + Advisors is a deeply service-oriented, licensed CPA firm for Kenosha small businesses – but we don't just work here, we live here too. What have we learned? You can't do it all yourself.

Most small business owners in Kenosha have to learn their craft, trade, and profession "on the job." In other words, they learned from working in the business. In most small businesses, the owner is the CEO, CFO, HR chief, sales team, and custodian. Many small business owners don't know how to minimize their taxes or how to best structure their companies - and many don't handle cash flow well either.

We provide folks in the Kenosha area with the sound financial advice to keep them informed alongside a full picture of their business to give them the best chance of success. We also act as business management counsel to keep these businesses inspired along their journey. Our CPA clients in Kenosha tell us our education and guidance provide the kind of confidence that allows them to sleep better at night. That's priceless.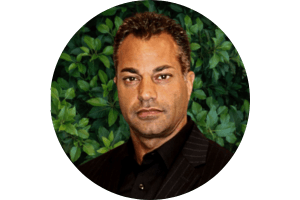 John Chiappetta
John is a graduate of Carthage College in Kenosha, WI and the Kellstadt Graduate School of Business at DePaul in Chicago, IL. In 2003, John purchased a small tax practice in Antioch IL. He continued his entrepreneurial adventure, purchasing and merging with multiple accounting firms, and in 2022, merged his firm with Kaizen CPAs + Advisors...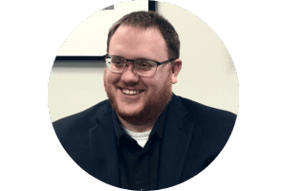 Nicholas Grindley
Nicholas (Nick) graduated from UW-Parkside with two degrees – one in accounting and one in English literature and joined the firm in 2017. Born and raised in Antioch, Illinois, Nicholas currently resides in Wisconsin and is versed in both Illinois and Wisconsin tax law...
YOUR PATH TO BETTER FINANCIAL SUCCESS
Your Path to Better Financial Success
The Next Steps to Get Started

Chat with an Expert
During this no-obligation conversation, we will discuss your needs and how our expert team can help.

Design a Plan
Our experienced CPAs and advisors will work side-by-side with you to create a customized plan for success.

Make Decisions that Win
Manage your auto shop with confidence.
It's time to thrive.
Let's Chat
Don't let your business slip into reverse—download our FREE guide that will help you save money and make money.