Time Management
Eliminate the challenges of time tracking.
T

rack and manage punches, time cards, time-off requests, and accruals.
Today's automated timekeeping technology is a powerful resource for businesses, both large and small. It is designed to offer exceptional convenience and to substantially improve profit margins by reducing the cost of labor.
SAVE BIG WITH OUR AUTOMATED TIME MANAGEMENT SYSTEM
Did you know?
APA (American Payroll Association) studies have shown the typical human error factor in the recording and calculation of labor time to be between 1% – 8%, depending on the process. For an employer with 25 full-time employees, a 1% error rate could cost more than $5,000 each year in wages alone.

APA studies have shown that the manual totaling and auditing of timecards takes an average of 6 minutes per card, per pay period. An automated system reduces that time to less than 1 minute per timecard. For an employer with 25 full-time employees on weekly payroll, that is a time savings of over 100 hours each year!
Let's Talk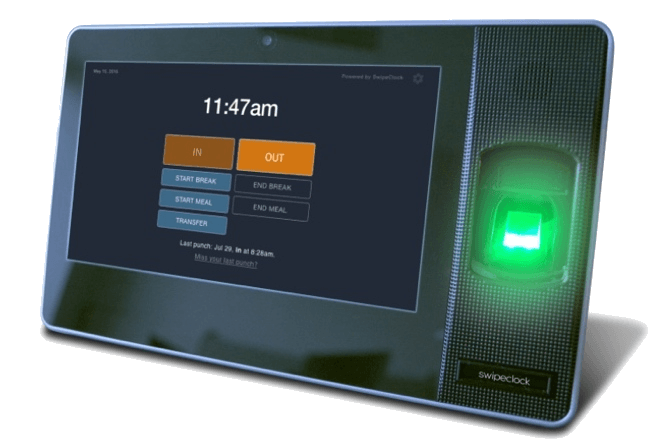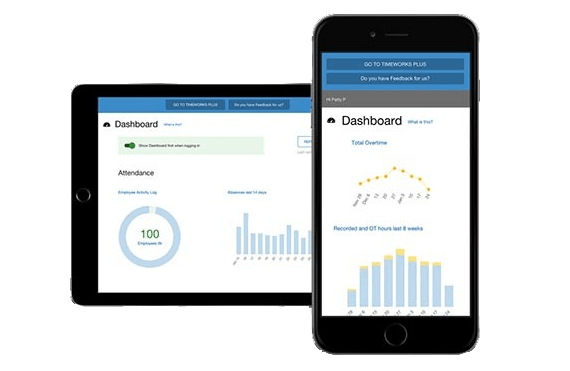 Time Management Products
We support a wide range of time collection options from traditional PIN punch to biometric readers to radio-frequency identification (RFID). Intelligent clock software supports embedding time and data collection from any portal, application or mobile device.
Learn more about all of our different products.
Let's Talk
TimeWorks Plus Mobile App
A punch clock in your pocket!
TimeWorksPlus Mobile apps simplify accurate workforce managements for distributed and on-the-go employees and managers. Punch in/out, approve time cards, submit time-off requests, view schedules and check accruals. Pin-point GPS even adds location data and map views to punch locations.
Seamlessly Integrates With Payroll
TimeWorksPlus delivers the latest in cloud-based punch and time card services supporting intelligent clock features and a wide range of clocks.

TimeWorksPlus is a cloud-based time and attendance service that…
Gets rid of paper and spreadsheet
Simplifies time card reconciliation
Streamlines payroll processing
Provides easy employee punching
Installs in minutes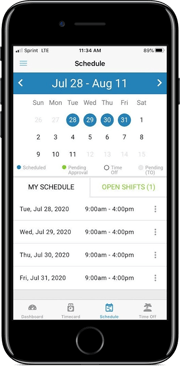 TimeWorks Plus Employee
TimeWorksPlus is a practical way to keep things simple while dramatically reducing the administrative work involved in collecting and calculating employee hours. With Clock-In Solutions on your side, this solution simplifies the basics of timekeeping by eliminating manual transmission of data and human error as everything is done automatically.
Let's Talk